Staring at a blank screen feeling frustrated about what to create and share on social media and your website for your business? You're not alone. It can feel relentless, and a total guessing game, and leave you feeling like you've wasted hours on something you're not sure actually generates any leads.
Here's some content tips for social media that will make it much faster and even fun to create and share posts.
Making words work for you starts with WHO you're speaking to
You share words all the time in your business. On your website, in your emails, on social media, on your business cards if you still use them. But are they targeted at the people you're trying to influence? The people you want to click a button, fill in a form, leave their details, send you a DM?
We all think we know our customers. But how well do you know them really? When was the last time you really got into their shoes and walked through a typical day so you could gain some insight into what you should be saying on your websites and social media?
We all think we know our customers. But how well do you know them really?
Three Questions You Need to Ask
Often small business owners don't take the time to create targeted marketing content for social media and their website because marketing feels too difficult, or like it will take loads of time and it gets put in the too hard basket.
Sound familiar?
Let's keep it really simple and focus on just these three questions, and you'll have never ending content ideas.


What do you want them to do?
What do you REALLY want them to do?
Fill in a form?

Click a button?

Send a message?

Call you?
Your copywriting and marketing content should have clear calls to action, so clarify them and make them clear in your marketing. And the calls to action should match what you believe they WANT to do. Think emergency plumbing versus a long project like a renovation or new build.
What do they need from you right now?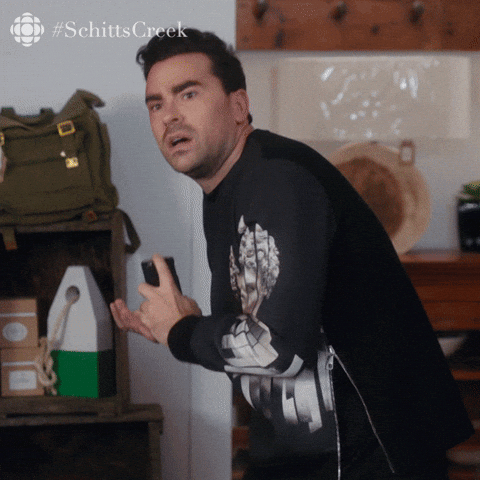 Now this is one you can ask every week. Things change: circumstances and markets change, government requirements change and impact your industry and your clients.
So if you're reading this during easing of restrictions in Melbourne or Sydney then you can add 'clear COVID updates' to the list of answers here. People want and need to know what's going on. Do they need to bring their vaccination certificate? What if they don't have it on their mobile?
Do they need a mask? Are there restrictions on how many people can attend your place of work?
Make it clear so people don't have to ask
The answer to 'what do they need from you right now' will be different depending on your industry, location, niche etc. It could be they need specific details of what to bring to an appointment or as general as they need to feel confident that you understand their problem or have a specific qualification.
The better you know your target market the better this question works for marketing content ideas.
What do you want them to know?
This question helps you with loads of ideas from sharing your process, 'how we work' to quialfications if they are relevant, your behind the scenes, before and after transformations, specific licences or supplies that you use and so much more.
These might change seasonally, and you can add them to a calendar and come back to them when you need them for winter/heating posts or promotions, versus summer solar heating, outdoor decking and pergolas etc. You get the drift!
Your Turn
Set aside some specific time to answers these questions, and ask the team for their responses too. Add your ideas to a spreadsheet, then add some images or videos along with them and you'll have a load of content/posts you can grab from each week for your Facebook page, instagram and more.
If you're seriously just throwing your hands in the air though and giving it all up like a bad idea, then outsource! You can reach out to us for copywriting, you could find a virtual assistant to help you with posting, you could sign up for ongoing training from a digital agency. There are loads of ways you can get help if you need it.
Most importantly have fun with it, and before you know it you'll see results from your efforts.